Utilizing a high capacity vacuum truck and experienced operator, we can support the vacuum removal of non-hazardous liquids and sludges from tanks, pits, totes, drums and other waste containers. Once removed, the wastes are safely transported to our own permitted facility for subsequent processing and disposal, in accordance with all local, state and federal regulations.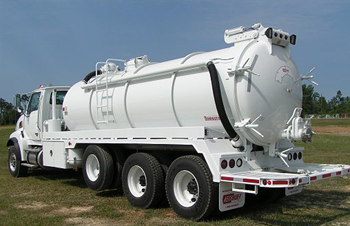 Our operators and technicians are skilled in removing residuals from the following:
We own and operate a South Carolina Department of Health and Environmental Control (SCDHEC) permitted Solid Waste Processing Facility. In accordance with our permit, we can mix and solidify compatible waste streams, using a combination of polymers and absorbents, and then dispose of the processed waste at a secure, lined Subtitle D landfill.