HDD Management and Disposal Services
Regulatory Solutions is South Carolina's leader in HDD Drilling Mud / Fluid Disposal and Processing. We provide fast and efficient scaled, manifested and disposed loads with minimal wait times to keep your vacuum trucks and your directional drills moving.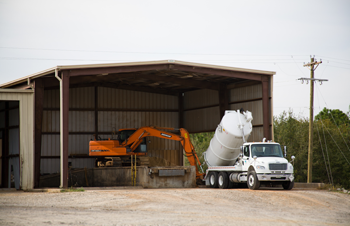 Our Dominion Energy approved waste processing facility is located at 40 Pascon Court, Gaston, SC 29053. We are centrally located in South Carolina near the intersection of I-26 & I-77. Please call us at 803-973-0166 for more information.
Regulatory Solutions and our Select Partner Contractors cover the full turnkey spectrum for your HDD Management and Disposal Services.
Mud Calculation Service to Estimate Total Volume of Drill Job
Mud Collection and Transport
Mud Consolidation locations minimizing travel time from your drill
Vacuum Truck Services
Frac Tank and Box Rental (with pump if required)
Frac Tank and Box Cleaning (Confined Space Entry Certified) - Dump Trucks Service
Roll Off Box Services
Mud / Fluid Disposal
Mud / Fluid Processing and Solidification
Disposal Reporting by Contractor Location & Volume
Ready to Partner with Regulatory?